Everything you'd ever want to know about the Guild Ranking Battle.

The Guild Ranking Battle is one of the most important factors within the new guild system. This is the most important of the two for gaining points. All players of varying levels must compete to help towards the success of their guild.
Guild points are calculated every Tuesday and ranking is changed during this time. Guild Ranking Battle Season, 'Old Willow's Final,' which is the first of many ranking seasons to come, is a ranking battle system which requires thorough planning and great teamwork.
There are 3 portals in the initial starting point and the portals have been limited by levels. These are 1~15Lv, 16~30Lv, and 31~60Lv, respectively. Each member must enter the portal that matches his/her level to win points.
Players in portal 1 and 2 must defeat boss Sirvana and Silvanus to open the portal A and B in zone C (Boss Sirvana -> Portal A / Boss Silvanus -> Portal B). Therefore, it is wise for players that entered the A and B zones to kill the bosses as soon as possible. Players in zone C must attack boss D soon after portal B opens and kill the final boss, 'Old Willow', together with other players in zone A and B soon after arriving at portal D. This will complete the guild ranking battle dungeon.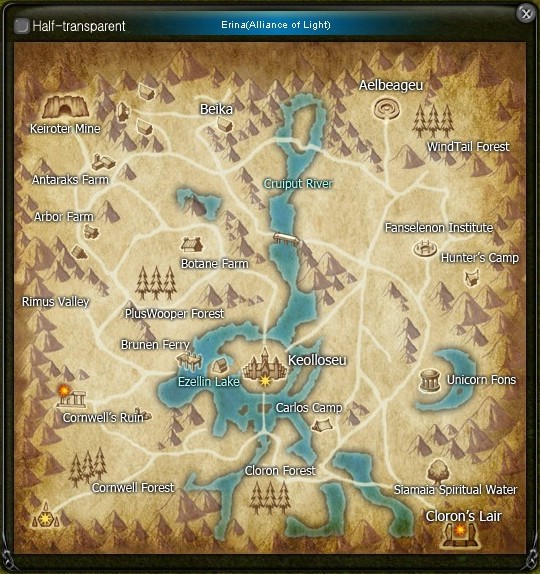 The entrance to the Guild Ranking Battle is located in the Guild Management Office. This is located to the left of Keolloseu. ( The small house on the island. )
To participate, show up every Saturday at 21.00 GMT+1.